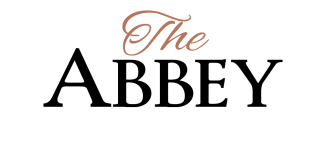 Your Review
Submit a Review

Resident Reviews
Beautiful, quiet property. I love it.
|

Recommended: Yes
Fantastic place to call home|Recommended: YesThe Abbey apartments recently greeted us with open arms. Our apartment was spotless, and the few minor issues were taken care of promptly, efficiently and by wonderfully professional maintenance personnel. It has been a please to live here since the start.
A wonderful living space|Recommended: YesI would recommend, I like how diverse the property is and have been very pleased in our first month of living here.
I love it here, everyone is so nice and the apartment is lovely.|Recommended: YesI feel like this is my home, everything is kept nice and the staff is very helpful and nice. Love my apartment.
Very nice and very well organized|Recommended: YesI have moved few days ago and I think I am going to like it a lot
Great place to live|Recommended: YesVery friendly and great amenities
I love the Abbey|Recommended: YesI would easily recommend this complex to anyone
Nice|Recommended: YesWonderful
Amazing|Recommended: YesI absolutely love living at The Abbey It's a safe, friendly community. I feel comfortable being in the courtyard or hanging out on my balcony. Any questions or concerns I've had the office staff has helped right away. I am SO glad I chose to live here
Great place to live|Recommended: YesAs a college student, I am very impressed with the Abbey. The only issue I have ever had was being able to hear the people above me way too much, but the staff is great, the place is very clean and safe, and I have amazing amenities The gym is the best way to avoid the freshmen 15.
A lovely place that I am proud to call home|Recommended: YesThe staff, maintenance, facilities are all great. Couldn't have find a better place than this in Springfield. I love Abbey
It's Nice|Recommended: YesI like living here at The Abbey Apartments - everything is kept as clean as it can realistically be and the people are, for the most part, nice or at least polite. I only have two issues - 1 the guy who lives directly below us or someone around there smokes in the hall and it smells awful, and 2 I don't really feel too safe here because, let's face it, not much use for a security team when there aren't any cameras in the halls. It makes me worry that someone could do something horrible and no one would know until it was too late..
Nice So Far|Recommended: YesI haven't been here long but I'm loving the chill, quiet environment. Very friendly staff and prompt service when there is an issue.
The best property in Springfield.|Recommended: YesThe Abbey provides the best quality of live in all ways. I am here for life
First time living in an apartment, very secure,clean,perfect choice|Recommended: YesBest decision I have made, nice community very welcoming, we have it all at the Abbey