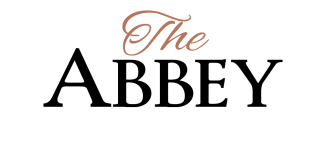 Your Review
Submit a Review

Resident Reviews
Abbey Review
|

Recommended: Yes
I really liked the property|Recommended: YesIt's great, go for it
Friendly staff and neighbors Love it here.|Recommended: YesEveryone is nice. Nice grounds. Nice neighbors. Very secure Centrally located Everything you could need is a hop slip and a jump
Very nice|Recommended: YesLife at the abbey is like living in a resort. Its very well-maintained, the staff is very friendly, and there are many awesome amenities. Life here is good.
Great|Recommended: YesAwesome
Abbey Review from C-311|Recommended: YesI would consider this place a get away from Springfield. I know I am in the city, but I do not that feeling when I am home. It is a very quiet community and neighbors are very kind and quiet. Parking is a breeze and fairly close to the door most of the time. The view is also amazing from our apartment, looking in on the court yard I absolutely love living here
Best Place to Live in Springfield|Recommended: YesI've never lived in more well-maintained property I'm going on my second year and I couldn't be happier. It's quiet and the people here are great
Great|Recommended: YesGREAT and staff is friendly and very helpful
I love it here.|Recommended: YesBeen waiting to live here and I am finally moved in and loving it
Nice apartments a little expensive tho|Recommended: YesI would tell them.they are nice apartments but if your late on rent that the late fees kill you and doesn't really give you a chance tk catch up
Beautiful, quiet property. I love it.|Recommended: YesStaff is wonderful and helpful. Neighbors are quiet and I love it
Fantastic place to call home|Recommended: YesThe Abbey apartments recently greeted us with open arms. Our apartment was spotless, and the few minor issues were taken care of promptly, efficiently and by wonderfully professional maintenance personnel. It has been a please to live here since the start.
A wonderful living space|Recommended: YesI would recommend, I like how diverse the property is and have been very pleased in our first month of living here.
I love it here, everyone is so nice and the apartment is lovely.|Recommended: YesI feel like this is my home, everything is kept nice and the staff is very helpful and nice. Love my apartment.
Very nice and very well organized|Recommended: YesI have moved few days ago and I think I am going to like it a lot