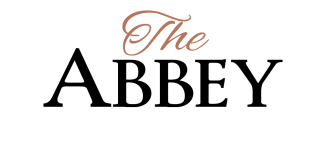 Your Review
Submit a Review

Resident Reviews
The Abbey is great!
|

Recommended: Yes
Great apartment community!|Recommended: YesThis is a great apartment community! Overall appearance is well maintained. Staff personnel is very friendly and helpful. Very nice and well-equipped fitness center. I am in a corporate apartment and it has everything a person really needs to live-- very comfortable.
Nice place|Recommended: Yessafe secure nice place
Apt|Recommended: YesIt is a great place!
I love it. great staff|Recommended: Yesgreat place to live. great location.
I enjoy living here.|Recommended: YesIt is a good place to live.
Pleased|Recommended: YesOverall, we are very pleased with The Abbey. Nice accommodations and prompt service when needed.
Lovely, quiet, safe|Recommended: YesI think it s a great place to live once you re ready to be grown up. Aka: no loud parties from your neighbors next door. That is the best part. It s very safe, quiet, and clean, and I feel like I can trust everyone.
Good!|Recommended: YesFast response, fixed very well!
Best apartment complex I ve ever lived in|Recommended: YesStaff is helpful, and maintenance is punctual and efficient. the grounds are kept up nicely, and has great amenities
Very well managed.|Recommended: YesA great place to live. Comfortable apartments and great amenities.
Abbey Experience|Recommended: YesThis apartment complex is absolutely the best environment to live in. I felt so safe living here, and the people are so friendly. The amount of respect that everyone displayed to one another was amazing. I would highly recommend the Abbey to anyone looking for a place to call home.
Very good|Recommended: Yesbest apartment complex in Springfield
We like it quite alot.|Recommended: YesIt is a friendly community with beautifully manicured grounds. I feel safe living here and enjoy the quietness of the surrounding area. I enjoy the location of being close to restaurants and shopping centers without hearing the noise of all the traffic. I do wish it was not as expensive for the two bedrooms apartments, but if you can afford it I believe The Abbey is well worth the price.
A wonderful place to live would highly recommend|Recommended: YesWonderful Place to live