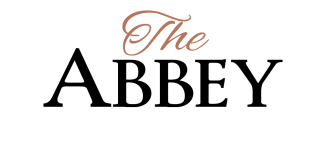 Your Review
Submit a Review

Resident Reviews
|Recommended: YesIt's Nice — I like living here at The Abbey Apartments - everything is kept as clean as it can realistically be and the people are, for the most part, nice or at least polite. I only have two issues - 1 the guy who lives directly below us or someone around there smokes in the hall and it smells awful, and 2 I don't really feel too safe here because, let's face it, not much use for a security team when there aren't any cameras in the halls. It makes me worry that someone could do something horrible and no one would know until it was too late..
|Recommended: YesNice So Far — I haven't been here long but I'm loving the chill, quiet environment. Very friendly staff and prompt service when there is an issue.
|Recommended: YesThe best property in Springfield. — The Abbey provides the best quality of live in all ways. I am here for life
|Recommended: YesFirst time living in an apartment, very secure,clean,perfect choice — Best decision I have made, nice community very welcoming, we have it all at the Abbey
|Recommended: YesI think these apartments are great — The best part of living at the Abbey is the amenities they offer and the proximity it is to shopping and restaurants
|Recommended: YesVery Nice and Clean — I feel safe living at the Abbey.
|Recommended: YesLiving at the Abbey is a lifestyle and experience you will never forget — The Abbey is so beautiful I feel like I'm on a private island. As a previous resident, I recently returned because I missed the beautiful apartments, landscaping, grounds and amenities. I love the movie theatre on the weekends, who can go to the movies for free and get free popcorn Most of all the staff was so helpful in helping me become a resident again and this time I'm not leaving I highly recommend the Abbey...it's not just a lifestyle...it's an experience.
|Recommended: YesGreat property — The staff is very responsive and I have never felt unsafe here. It is a great apartment complex and I look forward to renewing my lease and recommending this place to others
|Recommended: YesProud to say that I live in Abbey — I moved here a month back but I couldn't resist writing a review for the apartment. I haven't lived in many apartments but by far this has been the best place to live in. The management is excellent, friendly and polite and they always help you out with what ever concerns you have. The apartments are well built and pretty much has everything you can ever ask for- mini golf course, pool table, gym, swimming pool, tennis and basketball courts, other indoor games. They also have a movie theater for their residents, how cool is that This is one of best gated communities in Springfield, very safe and secure. I just love coming back to home everyday from work i would highly recommend The Abbey to anyone.
|Recommended: YesI think this is a great place to live. — You can never hear your neighbors. Everyone is nice, and the keypad entry is great. My car has been broken into twice overnight, which is terrible. Parking sucks.
|Recommended: YesError disregaurd — Error disregaurd
|Recommended: YesBest place to live — I've been in many apartments, and the Abbey is the best by far. I enjoy the walking path in the courtyard, reading at the picnic table and a great view. It's quiet here. On the whole, everyone is nice. It's a great place to live.
|Recommended: YesBest place I have ever lived — While it is probably more than I should be spending on a place at the moment, this apartment by far is the best place I have ever lived. The only downside is the new building has no balconies and the floors aren't concrete so you can hear people above you easily.Both are not big deals and it is just apartment life that is like that.
|Recommended: YesA friendly, safe and secure apartment home environment. — It's very comfortable living at The Abbey. The staff is friendly and conscientious and really care about the residents. They attend to any questions or concerns very quickly. The grounds are always neat and clean, as are the common areas of the buildings. I would definitely recommend living here to anyone