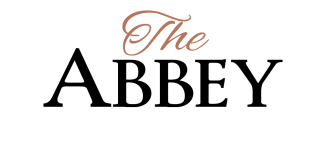 Your Review
Submit a Review

Resident Reviews
Amazing Home
|

Recommended: Yes
Awesome|Recommended: YesI like living there. It is very great apartment I would like to refer to my friends. Good construction, good looking and professional service. It also has great amenities here. The only thing is not perfect I would say it would take a while to get a covered parking lot which is also near to my apartment. They had offered me one, but it is not close to my apartment. Overall, it is very beautiful and comfortable place to live. I feel lucky to live here.
Good|Recommended: YesIt's good
I think the Abbey is a fantastic place to live.|Recommended: YesI would have to say I love it It is secure place to live, the staff is fantastic. It is a clean quiet place to call home.
Great|Recommended: YesBest property in the area
I feel its safe and for the most part well maintained.|Recommended: YesIts a safe quiet, nice community.
Classy. Efficient. Well maintained. Professional. Feels like a home.|Recommended: YesI really like living at the Abbey. It's hands down the best place I've ever lived. I've only ever had one issue, and I do believe that was mostly due to confusion and miscommunication. Any other issues have been resolved quickly and with the best interest of the tenant in mind.
Proud to tell others I live at The Abbey.|Recommended: YesSafe, secure, clean, comfortable, reasonable rent, excellent amenities, staff Excellent.
One of best experience|Recommended: YesI didn't have even chance to see my apartment when I leased my current apartment because I was abroad. I've chosen just based on the reviews from website. This is one of the best places I've rented so far. I strongly recommend this apartment.
Really glad we chose this as our first apartment|Recommended: Yesliving here has been really great overall. would recommend to anyone grounds are always well kept, staff is always friendly and helpful, and maintenance though we've needed very little has always been super fast to respond. my only complaints are that as someone who works late, getting a parking spot near my apartment never happens, not a big deal, however, there's certain people who double park and no one does anything about it. also, i'm convinced the people who pay for covered parking never leave and take it seriously. was not expecting to be threatened to have the cops called on us on our move-in day for blocking someone's spot by accident.
Excellant|Recommended: YesThe property is well cared for, staff is very friendly. Many things to do in the complex with out having to spend money or leave home.
It is very good-looking|Recommended: YesOutstanding
GREAT, any problems are fixed right away|Recommended: YesEverything is kept clean and looking great. Any problems I have had have been taken care of that very same day.
Best apartment complex in Springfield|Recommended: YesThe secured entry is very good. The washer dryer in every unit are a must-have. The apartments are very comfortable. The staff is very friendly and helpful.
I love living here.|Recommended: YesI feel safe. The management staff is wonderful. And, you can be as involved as you want in community activities.