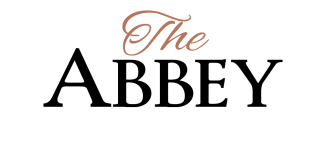 Your Review
Submit a Review

Resident Reviews
It is a great place to live
|

Recommended: Yes
AWSOME|Recommended: YesI'm from INDIA and I have been here 8months. I have really impressed the abbey apartment. Its really awesome
Great place to live ,amaxing people that work here,they treat everyone great ,very professional and caring staff.Maintenance is right on things when something needes fixed|Recommended: YesLiving at the Abbeys is like living in your own personal spa and paradise, such a pretty and peaceful place to live ,absolutely love it .
Highly Recommend|Recommended: YesWe've lived at The Abbey a total of 9 years and it definitely feels like home There's nowhere else in town I'd want to live. The apartments are the perfect size, the apartment staff have always been very friendly and helpful, the amenities are top-notch, and it's close to practically everything in Springfield. Love living here
Great place to live|Recommended: YesWell maintained, clean, safe property. Staff are friendly and effective at their jobs. Tenants are polite and keep to themselves. Convenient amenities such as valet trash service. Best of all, it's pet friendly.
Amazing Home|Recommended: YesIt's like living at a resort here, at the Abbey. The only minor complaint that I have is, as a resident right next to one of the exterior doors, I often hear people coming and going esp to walk pets . On the plus side, it is clean, friendly, and the most comfortable apartment that I have ever lived in.
Awesome|Recommended: YesI like living there. It is very great apartment I would like to refer to my friends. Good construction, good looking and professional service. It also has great amenities here. The only thing is not perfect I would say it would take a while to get a covered parking lot which is also near to my apartment. They had offered me one, but it is not close to my apartment. Overall, it is very beautiful and comfortable place to live. I feel lucky to live here.
Good|Recommended: YesIt's good
I think the Abbey is a fantastic place to live.|Recommended: YesI would have to say I love it It is secure place to live, the staff is fantastic. It is a clean quiet place to call home.
Great|Recommended: YesBest property in the area
I feel its safe and for the most part well maintained.|Recommended: YesIts a safe quiet, nice community.
Classy. Efficient. Well maintained. Professional. Feels like a home.|Recommended: YesI really like living at the Abbey. It's hands down the best place I've ever lived. I've only ever had one issue, and I do believe that was mostly due to confusion and miscommunication. Any other issues have been resolved quickly and with the best interest of the tenant in mind.
Proud to tell others I live at The Abbey.|Recommended: YesSafe, secure, clean, comfortable, reasonable rent, excellent amenities, staff Excellent.
One of best experience|Recommended: YesI didn't have even chance to see my apartment when I leased my current apartment because I was abroad. I've chosen just based on the reviews from website. This is one of the best places I've rented so far. I strongly recommend this apartment.
Really glad we chose this as our first apartment|Recommended: Yesliving here has been really great overall. would recommend to anyone grounds are always well kept, staff is always friendly and helpful, and maintenance though we've needed very little has always been super fast to respond. my only complaints are that as someone who works late, getting a parking spot near my apartment never happens, not a big deal, however, there's certain people who double park and no one does anything about it. also, i'm convinced the people who pay for covered parking never leave and take it seriously. was not expecting to be threatened to have the cops called on us on our move-in day for blocking someone's spot by accident.